[guestpost]Gwen is my sister-in-law. God used her addiction to nicotine to show her His mighty power. I know her story will encourage you.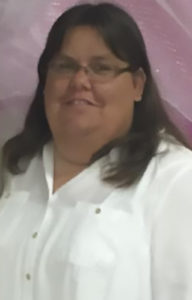 I was standing outside the gas station where I worked at smoking a cigarette when a friend who years later would become a preacher asked me "If the Lord came right now, what is the one sin that would stand between you and the Lord?". I held up my cigarette and said, "Of course, this".
I didn't realize that conversation, 18 years later, would mean a turning point in my life. I always felt ashamed and foolish smoking, but I enjoyed it and thought it relaxed me—not realizing it was killing me and stopping me from a journey I would not soon forget.
Like most people, my life is like a roller coaster. I've lost several family members and been hurt by others. I was at my lowest point and realized everything I had done in my life was never good enough. I would pray for answers and help, but I felt like God didn't hear me. I read my Bible but couldn't find my answers. I went to bed on April 28, 2014 not realizing that on April 29th, I would become a new person.
I never planned to quit smoking that day, but my Father had different plans. He knew I felt worthless, dirty, and non-deserving of His love. He also knew I was ready and it was my season.
I had been searching and asking Him for help. I didn't realize He was listening. He miraculously took away the taste, the smell, and the desire for a cigarette. I had tried to quit on my own several times and failed. I now know there is nothing I can do without Him and succeed. So, I gave my life to Him.
I was 40 years old when I truly found out our Father in heaven is real, and He loves me with all my faults.
We are all worthy to Him. No matter how dirty and low we feel, all we have to do is seek, search, and pray. Then, He will step in and reveal His love.
I give Him all the glory!